Faculty
Students
Curriculum
Events
Admisions
Contact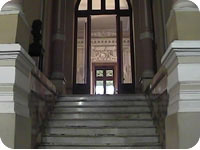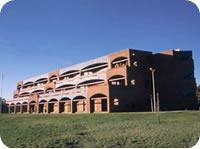 Universidad Nacional de Cuyo - Saxophone Studio

School of Music Auditions
Entrance to the School of Music at the Universidad Nacional de Cuyo requires an audition. It is strongly recommended that prospective students audition in person at one of the scheduled School of Music audition dates. Students living far from Mendoza may submit a high quality recording (CD is the preferred format), but a live audition is best.

Undergraduate Auditions: Undergraduate audition dates, applications and scheduling information can be found on the School of Music web site at the following location:. Your application must be completed before your audition date. Audition dates are requested on the School of Music Application/Information form. The date you request will be your audition date. You will be sent a schedule for the day shortly before the event.
Notify Prof. Salcedo if you plan to apply. (contact link).

CIEMU Undergraduate Audition Requirements: The audition will consist of:

· Scales: All major scales and a full-range chromatic scale. Small book Sacales.
· Sight-Reading

University Level 1 Auditions: Auditions for prospective graduate students are scheduled individually, and may take place anytime before the end of February. The audition is not accompanied. Suggested repertoire: Glazounov -Concerto, Husa-Elegie et Rondeau, Dahl-Concerto, Ibert-Concertino, Dubios-Concerto, or other similar works.